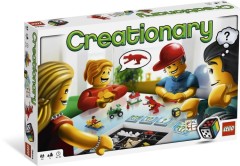 All About Bricks is reporting that the LEGO Games range is set to be discontinued due to poor sales. The article states: "The news is as yet unconfirmed by LEGO, however the 2012 line up of LEGO Games products will be the final sets released. The current range will be available until all supplies are depleted, however the Games that were due for release later this year are all cancelled." You can read the full article by clicking here.
Thanks to prevere in the forum for the tip.
Update: It's possible that they've been cancelled in some markets only, since they are already for sale in Germany.
Commenting has ended on this article.