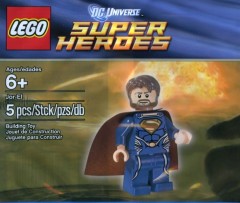 LEGO has published images of forthcoming sets on their image server, including Lord of the Rings, Galaxy Squad, City Coastguard and HERO Factory.
This image of Jor-El was also found, so that should silence those that believed it to be a fake. It is real, and the fact it's been found on the LEGO.com server suggests it will be available as part of a forthcoming shop.LEGO.com promotion, maybe in June, since we know about the May offers already (which include a free 30167: Iron Man vs. Fighting Drone later in the month).
They know how to get us to part with our money and buy sets at full RRP, don't they...
Commenting has ended on this article.