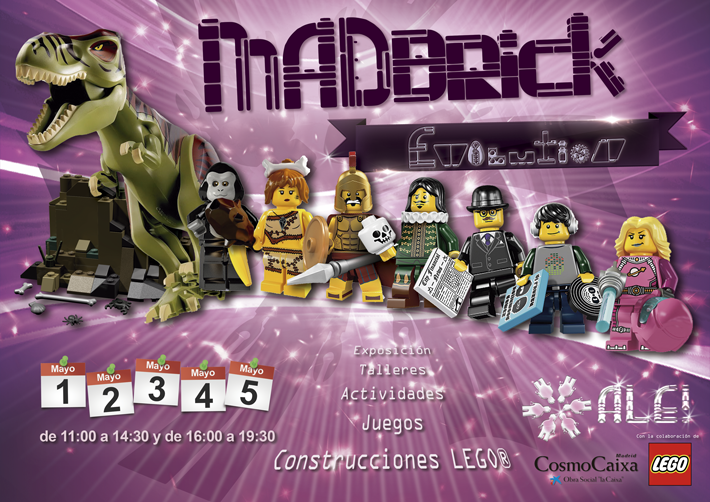 I've just been told about another LEGO event going on this weekend: MADbrick, in Madrid, Spain, which has this rather splendid advertising graphic.
It's organised by the cultural association ALE! (Cultural Association of Amateur LEGO constructions of Spain).

As in previous years, MADbrick is a themed event, in which all exhibitors are coordinated so that their work revolves around one central theme, which this time will be the human evolution.
We have gifts for visitors, exhibitors contests, free construction workshop for the children and so on.
More information can be found on the ALEBricks website.


Commenting has ended on this article.