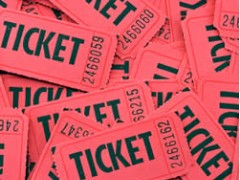 The raffle has only being going a few days but already over £1000 has been raised!
Now, this morning, kevbags has announced that the prize pool now includes a Mr. Gold that's just been donated by an anonymous benefactor, which should get the total even higher!
All the prizes have been donated by Brickset members, and proceeds will be used to buy LEGO for childrens' wards in the following hospitals:
- Huddersfield Royal Infirmary, UK
- Glasgow York Hill, UK
- Indianapolis Peyton Manning St Vincent, USA
- Canberra Hospital Foundation, Australia.
Tickets cost just £1 (multiple tickets allowed), payment via PayPal. Please include your Brickset name (main site or forum) in the comments and use 'I'm sending money to family or friends' or the 'gift' option so we are not throwing money away on fees, or if that option is not available in your country, please add a little more to cover them. Please do not mention 'raffle' in the payment text.
Anyone can enter -- wherever you are in the world -- but you'll need a PayPal account which means you have to be over 18 (I believe).
Update: Kevbags has now firmed up a closing date for entries which is 20th May 2013 23:00 BST (British Summer Time).
Find out more in the forum, and good luck!
Commenting has ended on this article.