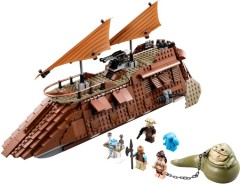 Images of the second-half-of-year Star Wars sets have been published on the LEGO server. I've added them to the database, along with those of City and Technic that have were uncovered by Grogall and posted on Eurobricks earlier in the week.
Hopefully this means they'll be available from shop.LEGO.com soon, particularly as it seems they are being sold by Toys R Us in Germany already. (Thanks LEGO AND LAND).
Commenting has ended on this article.