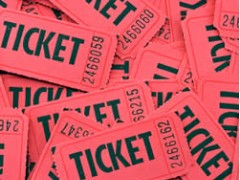 The prize draw is over, the grand total raised was £4800. I believe around a dozen hospitals around the world are going to benefit from everyone's generosity, which is a fantastic achievement. I'll ask kevbags (or sirkevbags as he is now in the forum :-)) to provide a complete list.
The full list of winners, who have all been notified by email, is after the break.
I'd personally like to thank Kev for organising it. Not only will it benefit countless children but it's also helped galvanise the Brickset community and make it a truly great place to be, and in my case 'be in charge' of.
Mr Gold - meyerc13
Chrome Darth Vader - kartula
Chrome Storm Trooper - wiggy
Silver Cedric - pug_hobbit
Hoth Han - grendel753
Jor El - madaboutlego
Shirtless Darth Maul - bobjack_jackbob
TC-14 - cambridge07
New York Taxi - Mrs S Buckley (Non Brickset)
BR Minifigure - dare_wreck
Monster Fighter Zombie Cars -try001
Stig Key Chain - cale200
Sopwith Camel - n8er
Chrome Gold Minifigure Key Chain - neomonkey
Mini Hulk - Mr D MacKenzie (Non Brickset)
Chase McCain - dbmaffe
Z-95 Headhunter - salavat
Mandalorian Fighter - brickbrats
Statue Of Liberty - mattgoshe
Mini Hogwarts Express - nevermore158
Mini Sopwith - docdancan
Mirkwood Elf - gorelaxx
Ganrash - civicbossman
ADU Walker - bassbison
Lex Luthor - perijove
Elrond - Mr N Vettraino (Non Brickset I think)
Brickmaster polys - sidersdd
New York Taxi - Miss C Bates (Non Brickset)
Series 2 CMF Complete Set - branko
2011 Holiday Set - sidersdd
Target Practice Poly - blueoyster
2012 Holiday Set - j1a3l5
Ferrari Polys Complete Set - samiam391
Monster Fighter Zombies - jadedanc
Shirtless Darth Maul - princedraven
Monster Fighter Stickers - tikirobot
Mini Modulars - drdavewatford
Leeds Minifigures - waynus
Sopwith Camel - sirrich69
Congratulations everyone! Sorry to see my name isn't on the list, though. What went wrong, Kev? :-)
Commenting has ended on this article.