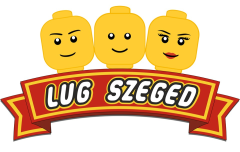 A brand new LUG in Szeged, Hungary, is holding its first public display on Sunday, May 26th.

LUG Szeged is a new LUG with members from southern Hungary. The public display is accompanied by a LEGO building contest and a LEGO children's play area. The event is part of the city's Children's Day event and will be held at Szent-Györgyi Albert Agóra (http://www.agoraszeged.hu) starting at 10:00 am.

For more information on LUG Szeged, please visit the club's Facebook page.
Commenting has ended on this article.