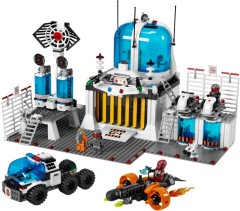 We've been getting a lot of emails today announcing finds of new sets from across the US. Exact finds vary from location-to-location, but we've had reports of new Space Police, Kingdoms, Atlantis, City, world Racers & Creator sets being available in TRU's & Lego Brand Stores. No sign of the new Star Wars sets yet.
Interestlingly, the two new Kingdoms 'Impulse' sets (7953 & 7955), widely predicted not to be released in the US, have been spotted in TRU in Richmond, California.
Let us, and Brickset's other Members, know where you've spotted the new sets! Thanks to everyone than emailed this in - thanks guys & gals :-)
Commenting has ended on this article.