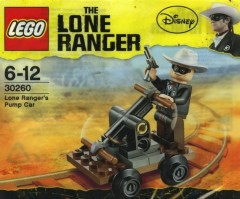 In case you missed the news in the forum and you're in Denmark, look out for this week's Anders And & Co magazine, which has 30260 Lone Ranger Pump Car attached to the cover. I believe it will be available in other Scandinavian countries next week.
This is, as far as I'm aware, the first sighting of this polybag anywhere in the world.
Commenting has ended on this article.