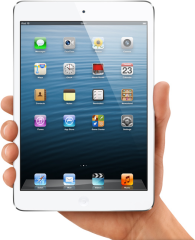 Stephanie Hutchinson, a Ph.D. candidate at Edith Cowan University, Australia is conducting a survey into the motivations behind posting behaviour within a brand community, and given that this is a good example of such a community, has asked me to encourage you to complete it.
To encourage you even more, she's offering an iPad mini to one lucky participant, drawn randomly from all entries once the survey has ended.
You must be over 18 to take part, but can be located anywhere in the world. Here's the link to the survey. Thanks!
Update: Stephanie has now modified the survey to ask for an email address at the end. She apologises profusely to those that have already completed the survey and asks that should you wish to be entered into the draw, that you complete it again.
Commenting has ended on this article.