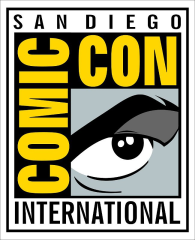 LEGO Super Heroes fans get ready... The San Diego Comic Con exclusive minifigures have been announced on USA Today. There will be FOUR exclusive figures, two for DC and two for the Marvel lines. Green Arrow and Black Suit Superman are representing DC, while on the Marvel side there will be an exclusive Spider-Man and a Spider Woman minifig. These four Limited Edition minifigures will be handed out at the LEGO booth next week at Comic Con. The event runs July 18-21 at the San Diego Convention Center. Take a look at the images here at USA Today.
We were quite literally inundated with messages with this news so thanks to all that provided us with the info! You can also join in the discussion about these over on the Brickset Forum.
Let us know what you think of these exclusive offerings?
Commenting has ended on this article.