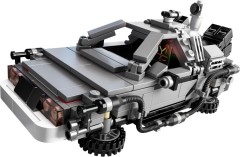 Thanks to everyone who's emailed pictures of the Cuusoo DeLorean. We won't be posting them here until the official announcement has been made on the 18th, at which point we'll be publishing our hands-on review of the set. So, stay tuned...
Update: You can find the review by following this link.
Commenting has ended on this article.