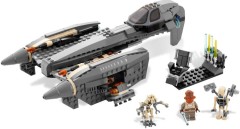 The Star Wars microsite at LEGO.com has been updated, at least it has if your country is set to United Kingdom. The summer sets are listed although if you click through on the links to the shop you get a 'not found' page. Sadly the supporting content -- wallpapers in particular -- is woefully out of date still.
Thanks to Kyle, the Ugly Duckling, for the news.
Commenting has ended on this article.