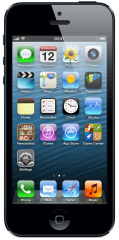 A couple of new iPhone apps have just been released that may be of interest to you:
- BrickitNews "is an iPhone RSS READER build for the AFOL community. Don't waste your time looking for LEGO news. BrickitNews brings the latest LEGO articles in your pocket!"
- MyFigs Minifig Collector "is for LEGO fans and minifig collectors of all ages. It is fun and easy to use, and it is all about your own personal minifig collection."
I've given BrickitNews a go on my iPad and it works well, although it's not optimised for that device, unfortunately.
Commenting has ended on this article.