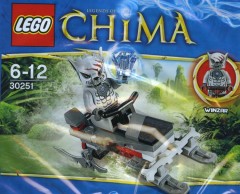 Today is the last day of the first week-long LEGO promotion with the Daily Mail newspaper in the UK. Winzar's Pack Patrol has rounded off the interesting selection of polybags that have been included nicely.
So, how was it for you? I now have a small WHS within walking distance of my house so I've been able to get down early and grab a couple before the rush, if indeed there was one.
My branch wasn't there when The Sun was running the promotions, so I can't compare this week's experience with the fiascoes of the past. What's it been like in your stores? Has the slightly more 'up-market' maturity of the Mail had an effect on the type of people partaking in the promotion? Or has it been much the same as before?
Commenting has ended on this article.