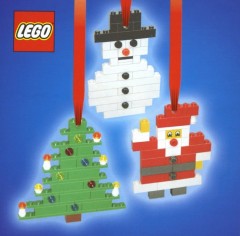 We wish all Brickset users a Merry Christmas and a happy, prosperous New Year -- and hope Santa brings all of you, plenty of rattling boxes!
2007 is Brickset's 10th anniversary and it's been a great year for the site. Traffic has virtually tripled over the year from 150,000 visits and 700,000 page views in January to nearly 400,000 visits and 2.2 million page views in November. We've added some great new features, not least of which are the direct product links to LEGO Shop At Home that are now making the site a small amount of money which'll go towards its up-keep. Thanks to everyone who has bought stuff from S@H after clicking through from Brickset.
I hope we can continue to improve the site in 2008 to make it even more useful to you. Please keep the news and ideas coming. It's your site, tell us what you want to be able to do on it!
Commenting has ended on this article.