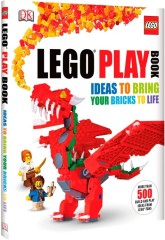 This highly anticipated new book, published by Dorling Kindersley, is now available. Subtitled 'ideas to bring your bricks to life', it contains 'more than 500 build and play ideas from LEGO fans'. This then, is a book featuring models designed by AFOLs, all of whom are British, and all but one of whom I know personally.
It's divided into five themed chapters. The models in each have been designed by one or two builders:
- Once Upon A Time, Barney Main (castles and fantasy).
- A Small World, Tim Goddard (microscale).
- Go Wild, Pete Reid and Yvonne Doyle (animals).
- Things That Go Bump In The Night, Rod Gilles (monsters and haunted houses).
- Wish You Were Here, Tim Johnson, aka caperberry on Brickset (holidays and sports).
Two others, Stephen Berry and Andrew Walker, contributed to various challenges throughout the book.
Rather than just do my usual and tell you what a great book it is and to go out and buy it right away, I thought that given that I know the designers I'd conduct a quick interview with a couple of them to give you a insight into the book's production. So, thanks to Tim Johnson and Pete Reid for answering my questions.
Brickset: When did you start working on it?
Tim Johnson: Around this time last year. If I remember correctly, the builds were mostly all done and approved by the end of October, but we then did the handful of bricks challenge in November.
Pete Reid: September 2012.
Did you choose the theme for your chapter, or were the general themes set by DK?
TJ: DK chose the themes and we selected which we wanted. The various builders came on board at different times, so that circumvented any arguments over who got what! The main reason I chose the 'Holidays' theme was the variety of possible scenarios - beach, ski, mountain, etc. Making fifty models is a pretty daunting prospect.
PR: We were given a choice from several themes. Yvonne and I chose the animal section, as Tim Goddard had already claimed the microscale chapter.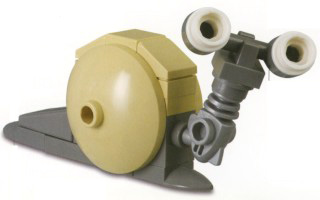 How long did you spend making the models?
TJ: I set myself an average goal of a day and a half on each. I'm an endless fiddler and am never happy, so it was hard to move on to a new model. Very good experience though - I can recommend setting yourself tight deadlines as a challenge.
PR: The timescales were very tight. I think we had a couple of months to get everything together, Yvonne and I only build at weekends, so it was a bit of a rush.
How did you come up with the ideas?
TJ: DK had naturally come up with some suggestions when they chose the themes, and I liked the majority of them. After a couple of days' thought, I threw dozens more back at them. Mostly I just simply thought about what you might see on a holiday, but also about what you might do on holiday - like write a postcard. I also wanted there to be some models with simple 'play functions'. Of course the ideas list changed as building progressed; some builds just didn't work out and other new ideas popped up as I built. Being creative folk, DK were completely okay with that so there was plenty of freedom on the ideas side of things.
PR: We had a rough brief from DK, which we could interpret how we liked.
I understand you all went to Billund to have you models 'approved'. What was that like, and what sort of changes/suggestions were made?
TJ: (The models were approved in London; Billund was a kickoff meeting near the start so I've addressed that instead). It was a very business-like day on the whole but needless to say one of the most emotional of my life - going to TLG headquarters for the first time, meeting some heroes of mine and standing alongside incredible builders whose work I knew and respected. We each took a couple of early models and, phew, they all went down really well. The key thing TLG conveyed was the importance of stable and legal builds. Another important thing was to not use rare parts or ones lately out of production, so that readers wouldn't be frustrated.
PR: It was a great day in the inner sanctum. We got to hang out with Jamie Berard and Melody Caddick, who coached us through the required standards of building. All the builders had to tone down some of the more complicated builds, and make sure no elements were stressed, and no old or rare pieces were used. Models also had to be sturdy and suitable for younger builders. There weren't enough seats for Tim Goddard and I to get on the return flight with everyone else. We got back to our hotel quite early, and decided it would be a good idea to walk several miles to the Design House and peer through the windows. Maybe we'd see Mark Stafford. It was a vague plan but it actually worked. As we rounded the corner of the building we spotted Mark cycling home and shouted at him. Then we all went down to the pub.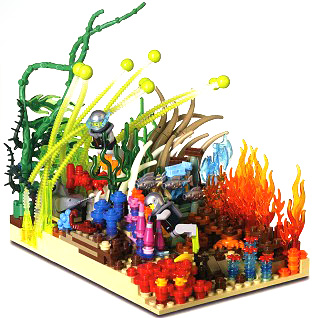 The 'handful of bricks' challenge looks tough given the 'floor sweepings' selection of parts. Did you have fun making the models?
TJ: Tough is the word. I enjoy building with restrictions, but having such a small selection in such a wide range of colours (BOLOCs!) was really frustrating. The parts are listed on the final page of the book - so you can all give it a try if you dare!
PR: It was difficult. Normally I like to build with expensive parts. I just had to drink lots of cans of lager till models came.
Will you be exhibiting your models at STEAM (and signing books?)
TJ: What an excellent idea Huw, I'll see what I can do :O) It looks like all seven builders are up for a group display at STEAM; I'm really excited about it. I hope a table of relatively small models on disparate themes makes for an interesting display! I have no idea if we'll all manage to be at the one table at the same time, so autograph hunting could be a fun challenge...
PR: Definitely. The entire LEGO Play Book team will be there, signing and displaying models from the book.
Thanks guys -- I look forward to seeing you all at STEAM!
The book can be purchased from Amazon: you'll find it listed on our LEGO book page.
Commenting has ended on this article.