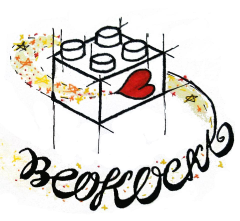 New Serbian LEGO user group Beokocka is holding its first exhibition in Belgrade, on the 14th and 15th of September. It is a charity event, free entrance, and all money raised will go to help a local girl who is fighting cancer. The exhibition will take place in Cultural institution Brace Stamenkovic, in Palilula district of Belgrade, from 10am - 8pm on both days.
Bogdanst, president of Beokocka, says "We would like to greet the community and invite all readers near to come and see lots of great LEGO, including works of prominent Serbian builder Ivan Angeli (known for his Drow megastructures), who is also our LEGO Ambassador."


Commenting has ended on this article.