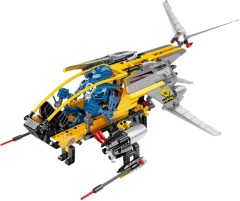 The Hero Factory microsite at LEGO.com has been updated recently and now contains wallpapers, information about the products (including instructions), as well as all the usual cool stuff that LEGO put in their product microsites.
I guess this means their release is imminent -- the UK retailers' catalogue says August so we could be looking at a mid-July release from LEGOShop.com.
Thanks to whung, who pointed out the the recently discovered limited edition set, 7179, is included on the site as well.
Commenting has ended on this article.