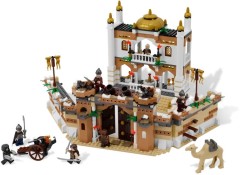 Jason from Chowren Toys has been in touch to say that the Prince of Persia Battle of Alamut for $60 offer has been going well and that there are now just a few sets remaining. So, if you're still in the market for one, head on over and place your order today.
Enter promo code BRICKS7573 at the checkout to get this price. The promotion will last until 11:59 pm (US West Coast time) Sunday Sept 8, 2013.
Commenting has ended on this article.