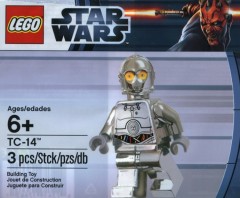 The event in this weeks flyer states:
"LEGO Star Wars Minifigure Trade-in Event, on Saturday September 7th. Bring in a LEGO Star Wars minifigure and trade it for a new one. Look for a store associate wearing a LEGO Star Wars badge."
There are no doubt many questions to be had with this event, but it's worth checking out.
I can confirm this event is active for Toys R Us Canada locations in western Canada. Please let us know in the forum if it is also occurring out East as well. Also, I am unsure if it is age restricted.
Commenting has ended on this article.