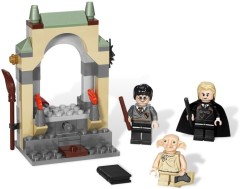 The Harry Potter teaser microsite is up at LEGO.com! There's not much there yet except for 30 boxes: one showing Harry and the other 29 blank. I imagine one will be revealed every day for the next month, when perhaps the proper site is launched.
Thanks to louie, chazz and refriedbeans for alerting us to this!
Commenting has ended on this article.