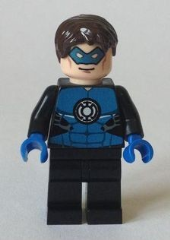 Our friends over at Minifigures.co.uk have asked us to tell you about their latest competition:
"To enter into our competition to win a fantastic Blue Lantern custom minifig, simply sign up to the Minifigures.co.uk brand new newsletter which will bring you all the latest custom minifigure news and special offers. The only information you'll need to enter is a valid email address. The sign-up form can be found at the bottom of our home page.

"As soon as we reach 500 sign-ups, the lucky winner will be randomly chosen and announced in the newsletter."
There's more information on their website. Good luck!
Commenting has ended on this article.