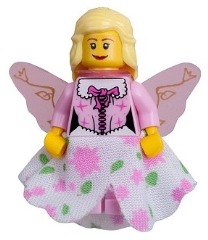 You will recall that earlier in the year, SirKevbags organised a charity raffle to raise money to buy LEGO for childrens' hospitals across the world. By all accounts, it was a tremendous success raising over £4800 ($7500).
Now to make it easier to do similar things in the future, he's launching an official charity, called Fairy Bricks.
However, to help get it off the ground he needs your help. First, the charity needs a logo and to encourage you to come up with ideas he's running a competition which you can read about in the forum. Also, he needs help in designing and setting up a website. I suspect an off-the-shelf WordPress or similar solution will suffice, which unfortunately I am not skilled in. If you are, get in touch with him via the forum.
I hope you can help get this excellent initiative going.
Commenting has ended on this article.