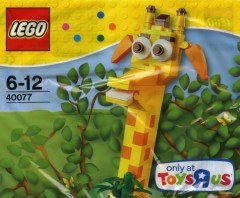 TARGET
Valid Sunday 9/22 through Saturday 9/28, ALL Super Heroes, Chima, Duplo, Friends and Hero Factory will be 20% Off. Additionally, they are advertising Free shipping on ALL LEGO sets at Target online.
TOYS R US
Valid Sunday 9/22 through Saturday 9/28, Toys R Us is running a BOGO50% on ALL LEGO sets excluding Mindstorms. This promotion, however, will not work with "Hot Deal Items" and TRU seems to consider anything and everything a "Hot Deal." LEGO Exclusives and/or "Hard to Find" items will likely also be excluded. Please remember to find sets with the least markup and pair them with similarly priced sets in order to maximize whatever savings you can find.
Also this week, you apparently receive a $10 gift card if you spend $40 on a qualifying toy purchase. I imagine there is a bit of fine print involved.
Continuing this month, Toys R Us is offering 10% Back on toy purchases via a lump sum gift certificate sometime in November. This "rebate" is apparently separate from from Rewards dollars which will continue to accrue.
Lastly, there will be a Friends Picture Frame Build Event on Saturday 9/28 between 12pm and 2pm.
UPDATE: It should be noted that Toys R Us raised their prices on Thursday before their Friends/Family coupon went live and have just raised many of them again before this BOGO50% Begins. Anyone interested in the Monster Fighters Vampyre Castle for $130? Minecraft II for $50? Jabba's Palace for $153?
Commenting has ended on this article.