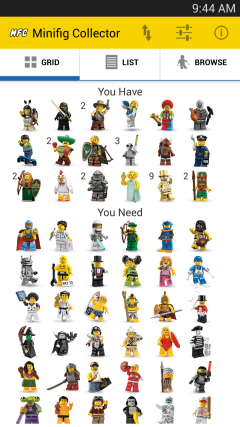 Owners of Android phones are now spoilt for choice for collectable minifig applications. Brickset member nicjansma has written an app which he's called Minifig Collector which combines barcode scanning with collection management. It even contains images of the barcodes for when you fancy scanning them by eye.
You'll find it in the Android marketplace: Search for 'Minifig Collector' or visit http://www.minifigcollector.com/ for more information.
Commenting has ended on this article.