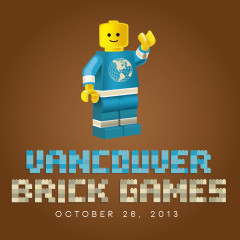 Brickgames is Canada's largest charity LEGO Building Event which this year is being held in Langley, BC, on the 26th of October. The event is raising money for the LEGO Foundation and Love Global Foundation.
There are two ways to participate:
READY, SET, BUILD! The Brick Games will provide competitors with LEGO bricks and then announce a theme. All competitors will then have up to 1 hour to create a unique model that demonstrates what that theme means to them. Judges will choose a winner from each age category and award prizes accordingly.
MY OWN CREATION: Competitors are asked to bring a unique creation (no exact sets) to showcase their unique LEGO building skills.
Find out more on the event website and have fun if you go!