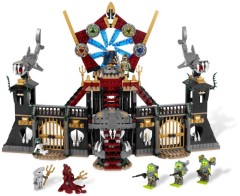 The coupon is a little vague, but it's valid from 7/11 to 7/17 and is for everyone, not just "Rewards R Us" members. Additionally, I'm guessing you can apply it to multiple sets on the same transaction. And don't forget....in order to maximize the discount, try to buy similarly priced sets. Happy Shopping! :o)
Click here for the coupon.
Commenting has ended on this article.