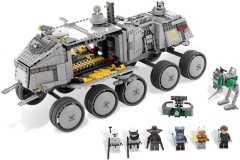 The rest of the world has been able to buy them for some time, but now, finally, the summer Star Wars sets are available from LEGO.com in the USA. What's more, their release has been brought forward 3 days so that you can take advantage of the free shipping offer that ends on July 31st!
What are you waiting for.... get your order in now! :-)
Commenting has ended on this article.