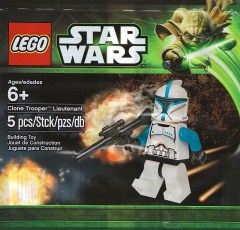 The Clone Trooper Lieutenant minifig is now available from shop.LEGO.com in the UK (and probably the rest of Europe) when you spend £50 on Star Wars sets. I believe he'll be available until mid November.
Also, the shop.LEGO.com Christmas shop is in full-swing, featuring seasonal items and popular gift ideas.
Click on the links in this article, or on the banner at the top of the page (which is shown to UK visitors only) to place your order.
Commenting has ended on this article.