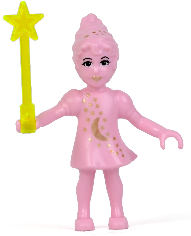 SirKevbags, who runs the charity FairyBricks, has launched a Christmas appeal:
"A small Christmas event for Fairy Bricks was always on the agenda but with the current fantastic Amazon prices I would like to launch a donate-a-set drive today. It will enable people to donate a set at a fantastic price and not have to worry about delivery charges. The prime recipient would be http://www.bluebellwood.org/ which is a childrens' hospice based in Sheffield but covering all of South Yorkshire, North Derbyshire, North Nottinghamshire and parts of North Lincolnshire.

"Of course other places could be added if the amount of donations demands it! Couldn't be more simple. Drop me a line kev [at] fairybricks.org, ask for my address and send over a set. Big or small the choice is yours. Maybe club together with friends if you wanted something bigger? Unless they are amazing bargains then licenced themes are best avoided with other themes offering better value! Think City, Creator, Friends, Duplo etc.

"As an incentive, if we get to the point where another place is needed, I promise to let my beard return to STEAM proportions and wear a fairy costume to hand these sets over. The Hairy Fairy will be brought to life. So make a child smile and make a fool out of me? What are you waiting for!"
Find out more in the forum.
Commenting has ended on this article.