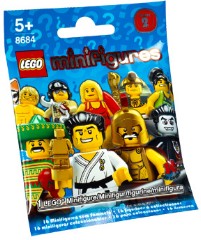 This week the Collectable Minifigures Series 2 have been released in Germany.
At MyToys, Germany's leading Online Shop for Toys, the CM2 are now available for order.
Most local Resellers will follow in the next days...
Update: Some Scandinavian users reported that CM2 have arrived at local shops in Denmark and Sweden, too.
Commenting has ended on this article.