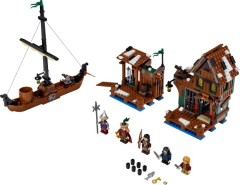 It appears that the NEW Hobbit and Ninjago sets are available in Ottawa, Ontario, Canada.
They are being sold at a toy store called Playvalue Toys. (I've never heard of it before).
The good news is they have free shipping for orders of $75 or more within Canada.
Here are the links to the Hobbit and Ninjago sets.
Thank you Brickset user Jon Brick for the news.
Playvalue Toys
130 David Manchester Road
Ottawa, Ontario, Canada K0A 1L0
Commenting has ended on this article.