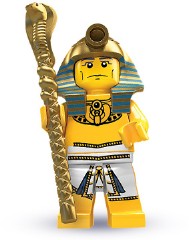 Tony "SavaTheAggie" Sava has reported finding & buying (and has provided photographic proof) the Series 2 Collectable Minifigs at the Toys-R-Us in Webster, Texas. We think this is the first time the series 2 figs have been confirmed as available in the US of A, so let the hunt begin ! Good luck tracking them down & let us know how you get on.
Also, check out the other photos in Tony's flickrstream: he has posted the US/Canadian barcodes !
While the figs are slowly percolating out across mainland Europe, we in the UK are still waiting for general availability :-(
Update: grogall has once again created a combined single-page crib-sheet showing the US and EU barcodes. Thanks Guido! (--Huw)
Commenting has ended on this article.