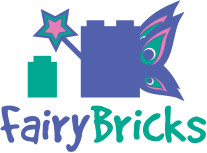 Sirkevbags has sent this update on his LEGO for childrens' hospital campaign:
"Due to a fantastic level of donations, Fairy Bricks is delighted to announce another children's hospice, the Keech Hospice in Luton, will be able to benefit from your generosity. This means the Hairy Fairy will be brought to life!
"You can still donate and have a chance to win a £50 voucher for items from the www.minifigs.me Christmas range. Just drop an email to [email protected] or make contact via the forum. The cut-off to have a chance of winning the voucher is 11pm on the 22/11/2013 (that's tomorrow). Your items don't have to be received by then, we just need to be aware that things are coming. Of course you can still send things after this date but you won't have an entry to the competition."
It's a great cause and I'll be donating a number of sets that I've bought over the years when they were reduced but have no likelihood of ever building. Maybe you have a similar stash you can send to Kevin?
Commenting has ended on this article.