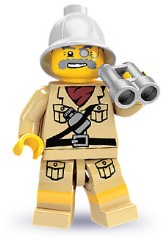 They are now showing up in LEGO brand stores in the USA and apparently they were briefly available from ToysRUs.com, but sold out within an hour (so says the ugly duckling).
I am told that the official release date is September 6th, so expect them to appear at LEGOshop.com then.
Also, as you may have read in comments here, BOTH Advent calendars -- the City AND the Kingdoms ones are available in U.S. brand stores, priced at $35!
Commenting has ended on this article.