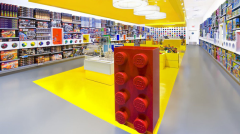 According to the Metro Centre's facebook page the LEGO brand store will open its doors this Friday, just in time for the Brick Friday offers.
Thanks andrew85 for the news, who's going to check it out on Friday and let us know when the official opening is to be held.
Commenting has ended on this article.