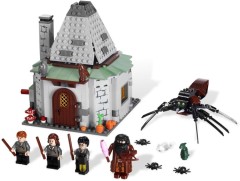 It seems that the Harry Potter sets are now out of stock at Tesco Direct. I reckon that means one of two things:
Either, everyone here ordered Tesco's entire stock between bluemoose's annoucement yesterday and today or, more likely, someone at LEGO had a quiet word with Tesco after reading about their early availability here and asked them to stop selling them.
Whatever, I'll be picking up mine from the shop tomorrow and it seems that the 'Brickset effect' strikes again!
Commenting has ended on this article.