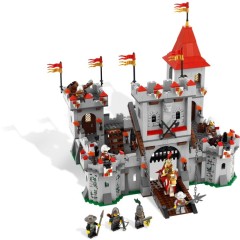 For all you Aussie LEGO enthusiasts, the latest catalogue from Target (Australia), is advertising 20% off the price of LEGO starting from Thursday 09 September 2010 until 15 September 2010.
The catalogue features some of the new Kingdoms sets, specifically sets 7946 ($129, save $41), 7948 ($28, save $7) and 7947 ($69, save $21).
Page 17 of the Target catalogue has all the details.
Edit: There are reports that a number of Target stores have *new* stock of Series 1 Minifigures (8683), so this might be a good opportunity to get some Minifigures - especially for those who missed out when Target first stocked the Series 1 Minifigures a couple of months ago.
Commenting has ended on this article.