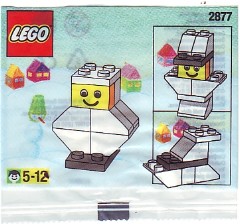 I've added a number of old polybag sets to the database recently, including three today. Thanks to Dmitriy and Gena_A from doublebrick.ru in Russia for sending them to us. Normally, when we receive images for sets that we don't have in our database we can cross-check with BrickLink, Peeron or the Collector book to find out more about them, such as year of release.
However in this case, the three added today are not mentioned anywhere else. It's very unusual for them not to be at BrickLink in particular, so they really are ultra-rare. It wouldn't take much to re-constitute the sets from parts in your own collection, but even so, for the collector who has to have everything, these are going to be difficult to track down!
Commenting has ended on this article.