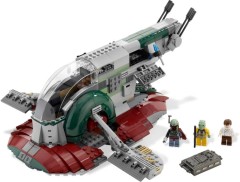 Depite fears after seeing TV ads yesterday, the Argos offer is for ALL toys regardless of price. They don't have much in stock for home delivery but there does seem to be plenty of stock in the shops. At least, I've managed to reserve 3 Slave 1s, 3 cargo trains and 3 passenger trains :-)
Here's a direct link to the LEGO selection, sorted by price descending. Reserve online, pick up later. The offer runs until next Tuesday so if your branch doesn't have the stock you should still be able to get it sent there for the weekend.
Commenting has ended on this article.