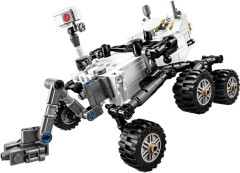 Images of the Cuusoo Mars Science Laboratory Curiosity Rover, which will be available from January 1st, have just been revealed on the Cuusoo blog and Facebook page where there's also more information and an interview with the submitter.
Price in the US will be $30.
Commenting has ended on this article.