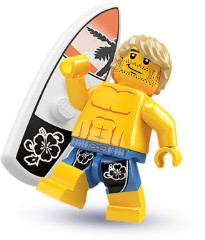 Current deals and set spotting:
Target has 20%-off all LEGO, including Series 2 minifigures (!), until next Thursday the 14th of October (Thank you Worfe1979)
Big W has released the new Harry Potter sets out for sale - at the Big W I visited they were not with the rest of the LEGO, but on a seperate pedestal display near the Layby counter.
Myer has 20%-off all LEGO until this Sunday the 10th of October 2010. Reports from other Australian states seem to indicate that Myer also has Harry Potter sets available for sale.
K-Mart has some LEGO sets listed on page 13 of their current catalogue. These include the Star Wars Hoth Wompa Cave. There are reports also that the Prince of Persia sets are being heavily discounted at K-Mart.
(Of course, with the current strong Australian dollar, it is very tempting to purchase overseas through eBay or BrickLink!)
Happy shopping Australia!
Commenting has ended on this article.