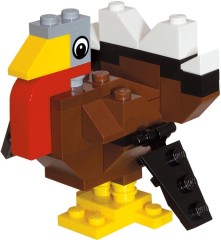 The four new seasonal polybag sets are now available from LEGOshop.com: USA | UK. At least, three of them are available everywhere but the best of the bunch, the turkey, only appears to be available in north America. Don't LEGO realise we eat turkeys over here, on Christmas day? :-)
So, if some kind soul could ship a couple over to me in time for Christmas, please get in touch!
Commenting has ended on this article.