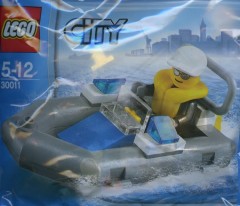 The good old Daily Mirror is once again giving away LEGO with newspapers. Starting next Saturday you'll be able to collect tokens or pick up the sets with the paper. ToysNBricks has a nice big image of the advert showing the sets on offer. I've created a BrickList containing the 8 I can identify: I'm sure I've seen the yellow plane somewhere but I can't find it now. (update: it's been identified now!) The 10th 'toy' is not shown: I guess it might not actually be a set, it could be a playmat or something. We probably won't know until next Saturday.
(thanks Jabba the Taff and Scutt for letting us know)
Commenting has ended on this article.