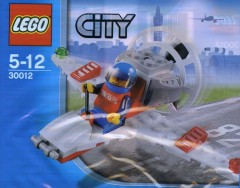 More details of the forthcoming Daily Mirror LEGO offer emerged in the paper today. I've updated the BrickList to show the days that each set will be available. There are going to be 10: Monday's offering is a snowman, we don't yet know which one but it's probably 30008. After the 10 LEGO sets there'll be a carry case and playmat again.
Unfortunately pick-up is at TRU or WHS, so it'll be token collect for me :-(
(News thanks to Neil in the brickish forums)
Commenting has ended on this article.