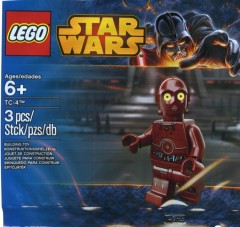 This new polybag is currently available from Toys R Us in Hong Kong with qualifying purchases. It's not unreasonable to surmise that it could form part of the May the fourth promotion later in the year.
TC-4 is a red TC-series protocol droid owned by Senator Palpatine according to Wookiepedia.
via Eurobricks.
Commenting has ended on this article.