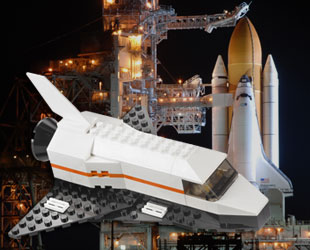 You've probably read on other sites about this new partnership, which I believe involves a LEGO model of a shuttle going into space in a real space shuttle (NASA press release)
Now, we have pictures of two of the sets destined to be launched (!) next year: the shuttle shown here and a model of the international space station. You can see this and read more at CollectSpace.
(via Eurobricks)
Commenting has ended on this article.