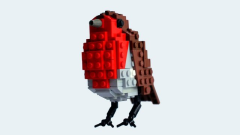 The LEGO Bird Project has been archived for achieving 10,000 supporters and is the first project to land in the May 2014 Review.
If LEGO is able to keep to their new schedule, we should learn its final fate in about seven to eight months.
This project is also the first Cuusoo project based on natural phenomena to reach 10,000 support.
Commenting has ended on this article.