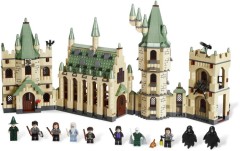 Word on the newswire indicates that Myer will be extending their staff discount of 15% to all MyerONE card holders from 18 November 2010 until 20 November 2010.
The discount also applies to LEGO already on sale in their current catalogue, which means there will be some significant savings on various sets, including set 4842 Hogwart's Castle.
Commenting has ended on this article.